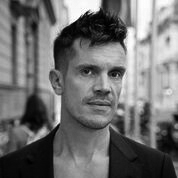 President of the jury
Stéphane Riethauser was born in 1972 in Geneva. Having graduated in Law at the University of Geneva, he became a teacher, gay activist, photographer, journalist, translator and film director. The author of « A visage découvert », a collection of photographic portraits on coming out (Ed. Slatkine, 2000) as well as of numerous reportages for RTS (2003-2008), he has worked since 2009 between Geneva and Berlin as director and independent producer under the banner of his company Lambda Prod. His latest film MADAME has been screened in over 25 festivals and won 7 awards to date.
riethauser.com
Members of the jury
Amina Belkasmi, born in Rotterdam, Dutch and Moroccan Amazigh, is a multi-disciplinary artist. Having settled in Switzerland at the age of 18 she studied at the HEAD to become a designer in visual communication. She has since worked as artistic director in advertising and is currently a graphic designer in the press.
Amina Belkasmi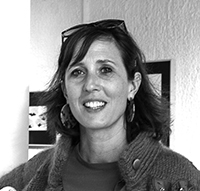 Cecilia Campeas was born in Montevideo in 1976. After obtaining a Masters in International Relations (IUHEI) and a Masters in Marketing Communications (Bournemouth University), she worked for a number of years in  communication agencies. In charge of communications for the City of Carouge and the Printemps carougeois since 2009, she launched the Short Film Competition, together with Yaël Ruta, in 2014. She is also a visual artist.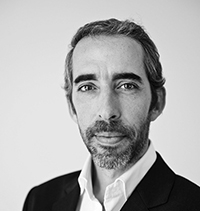 Laurent Keller was born in 1976. After a Masters in International Relations (IUHEI), he became a journalist and deputy editor-in-chief of the private TV channel Léman Bleu, on which he presented the news. In 2008 he joined Radio Télévision Suisse (RTS) as co-producer and presenter of the programme « Forum ». He wrote for Le Matin dimanche before becoming editor-in-chief and director of Léman Bleu in 2015
léman bleu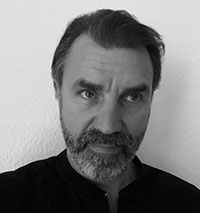 Marcel Müller was born in 1972. After graduating in German at the University of Geneva, he entered the world of film at the Festival Cinéma Tout Ecran (now the GIFF). In 2005, he joined the Agency for the Promotion of Swiss Cinema as film consultant and curator of films abroad. For a period of ten years he was also programmer for the Night of Short Films in Western Switzerland.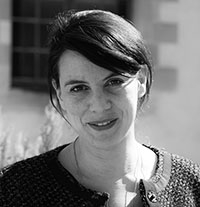 Yaël Ruta was born in 1971. A graduate in film production at the INSAS (Belgian film and drama school). In charge of culture for the City of Carouge as well as for the programming and implementation of the Printemps carougeois, she launched the Short Film Competition, together with Cecilia Campeas, in 2014.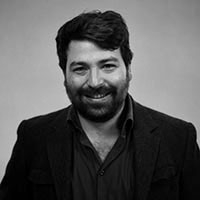 Hervé Stalder. After studying languages (Italian and Spanish) Hervé embarked on a career as a sports journalist at Léman Bleu television, where he spent four years and reached the rank of RP journalist. He then moved to the world of communications, working for the World Economic Forum before creating in 2012 Staprod, a film-producing company. An aviation enthusiast, Hervé produced his first documentary in 2019, Air Colombia, a film dedicated to Colombian bush pilots.
staprod.ch